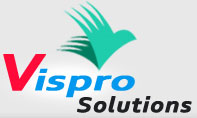 Infor Baan ERP
Vispro Solutions consultants have over 15 years of experience in the Installation & Implementation, development & customization, administration and support of Baan ERP right from the initial releases to Baan to the most current release. Vispro Solutions have wide experience that includes project management, migration, training, integrations with other ERP and third party system, E-Commerce solutions, Warehouse Management System, CRM, archiving and other services. Our talented consultants ensure your project's success.

Installation And Implementation
Vispro Solutions has tailored procedures and processes to help customers right from the Initial Installation of Baan ERP till the final Go-live of the product. Vispro brings proven project management methodology and change management expertise for small and mid range customers, which are the key factors for the successful implementation of any ERP system.

Development And Customization
Minor Enhancements and customizations, are very necessary for any ERP implementation (pre and post) to ensure the proper blend of software and customers processes. Vispro Solutions consultants are trained Baan professionals with deep knowledge of Baan code and system processes. Vispro Solutions leverages both onshore and offshore development resources to provide a high quality and cost-effective solution to address all the customers customization and development needs.

Integration Services
Vispro Solutions has a wide experience in providing Integration Services to Baan Customers, be it integration from Legacy applications or to the most recent Cloud applications. Vispro Solutions has expertise in both Infor's propriety Integration technologies as well as other open source and Third Party applications. Integrations to E-Commerce sites, Payment Gateways, EDI providers, WMS applications and custom portals are all handled with great expertise by Vispro Consultants. Vispro has over the years also developed custom programs to jump start Customers integration projects.

Upgrades
As with any ERP Implementation, system upgrade be it Hardware or software is an essential component of the maintenance life cycle. Vispro Solutions provides end to end upgrade and migration services for any version of Baan. Our consultants are experienced in handling all aspects of the upgrade including major version upgrades.

Administration
Vispro Solutions provides onsite and remote administration support for the entire life cycle of Baan implementation. Many of our customers leverage 24x7 support services to ensure their environment is optimized all the time and ensure maximum availability.